This is the frenzied religio-politico ideology that some people defend as being a cultural, civil right to practice– sure, within its own cultural bubble, it's a shame, at the least, to witness from the outside. But to aggressively desire to import such a culture into one's own nation, and to demonize anyone who blanches at its ramifications, is to present oneself as either a lunatic or an enemy. To tolerate, to welcome their misbegotten ideologies and politics into a classically liberal culture, to never require assimilation into one's shared culture of mutual respect, is no badge of honor nor proof of compassion. It is unhealthy.
For every Christian friend who would upbraid others for their lack of compassion for "immigrants" I suggest you get busy on a personal, relational level, to convert such "immigrants" for the Kingdom of God as quickly as possible. Because they are NOT going to tolerate your culture, nor respect your person (women are not persons), nor your God.
This is not xenophobia: to know and understand another culture and its complete desire to subjugate your own. It doesn't need to foment fear or hate, it merely needs to foster sobriety of thought.
We share our Christian life within a nation of people who are preserved by our prayers …and our deeds. We have a responsibility to our neighbors who live beside us in an expectation of peace. Sure, we live in the Kingdom culture. Obviously, we are willing to love our enemies even at the cost of our lives. Of course, we fear no evil that we haven't had to face, the kind that Asia Bibi is facing.
But to foist upon our neighbor, in the name of our God, a people who will bring them, not peace, but an upheaval, is something that I must prayerfully approach. My neighbor's children also should have an expectation of safety and peace, that I am not harboring, in my heartfelt zeal, otherwise "nice folk" who believe that girls are for grooming for a life of rape, and that everything not approved is blasphemy. Why would I force my neighbor, whatever else he may be, to pay the price for my own convictions? If he loses his job because he has voiced an unpopular concern, should I upbraid his un-Christian intolerance? Too bad he couldn't move on, grow in grace, embrace upheaval as a Good, leave behind his ignorance…
Is this a valid question? Perhaps my own obedience calls me to open my own doors wide at night and declare that whatever evil comes in and steals my children is from His hand. I'm free to fiercely believe that, but I'm not free to make make my neighbor live out my convictions.
Maybe my neighbor is actually my… you know… next door neighbor. Maybe he doesn't need or want this: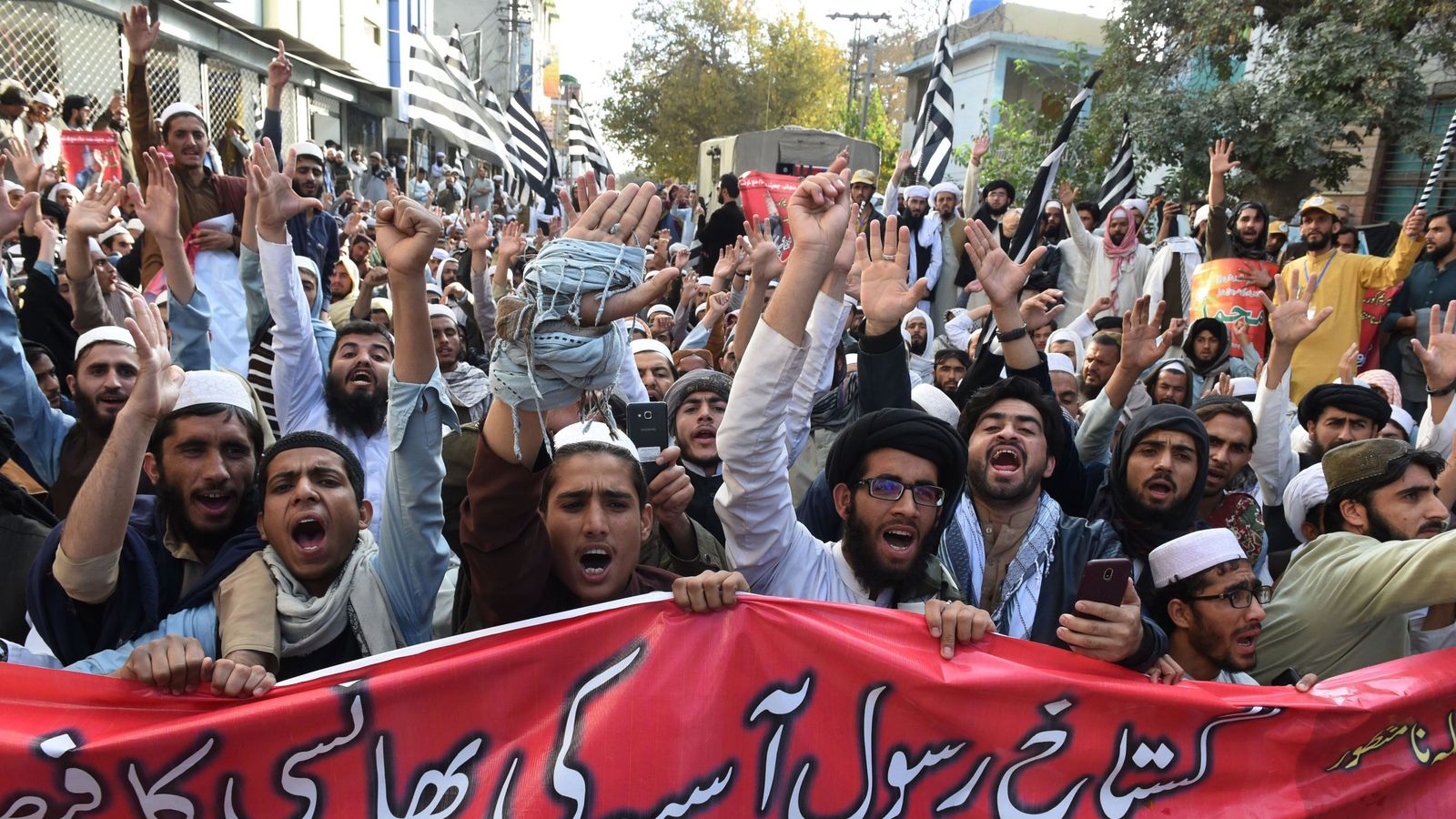 Pray for Aasia. And rebuke and reprove the ignorance and darkness of her oppressors.